It was my turn to blow out the candles
for another birthday yesterday, but this year
I wish you the wonder of children.
I wish you deliciousness.

and savoring the warmth of the past.
I wish you fashion to thrill the senses.
Whether your idea of high drama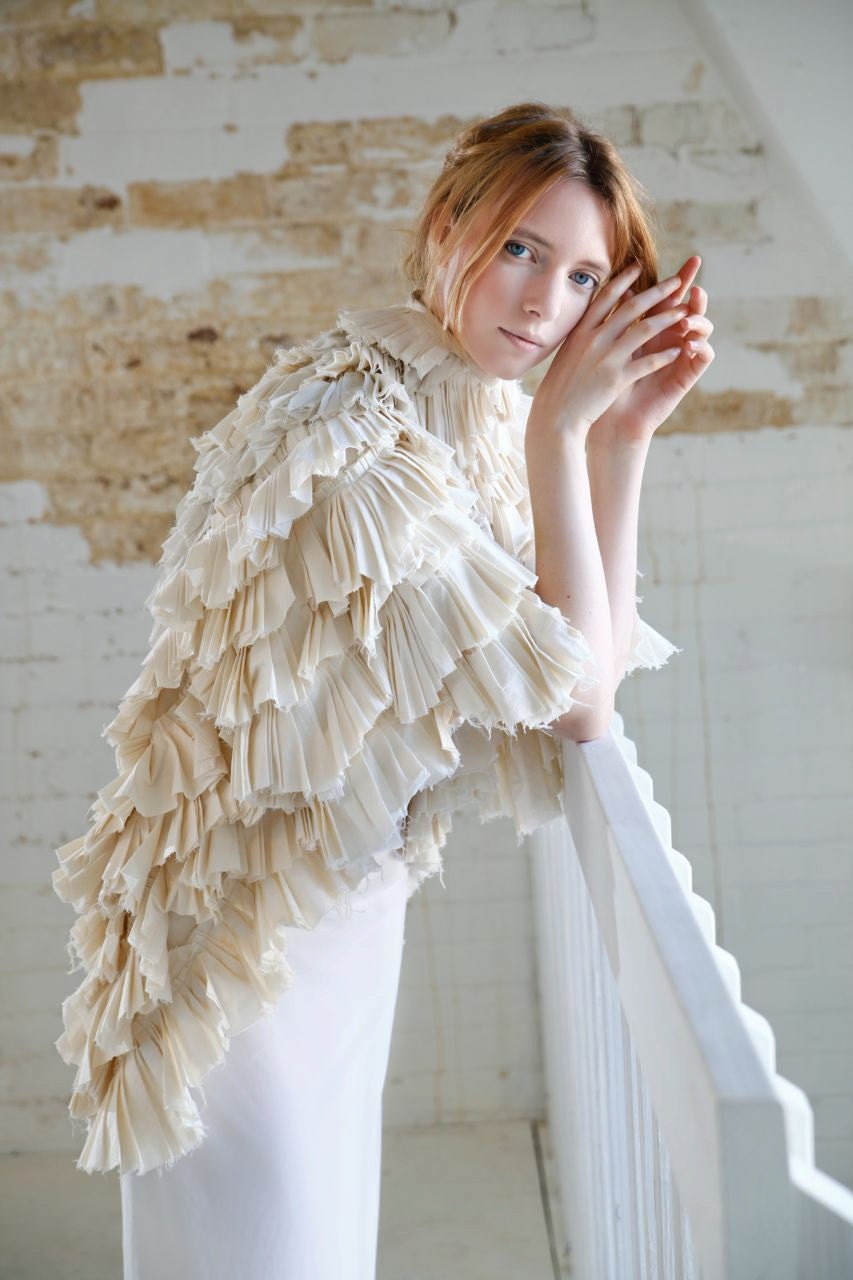 a cape with hand-formed ruffles,


with killer pumps...
mix it up with pieces that make
your dreams come true
(our specialty at One Girl).
4.
I wish you friendship.
"Friendship is born at that moment
when one
person says to another:
'What! You too? I thought I was the only one.'"

―
C.S. Lewis
I wish you a safe journey.
Wherever life is taking you these days,
may you enjoy the trip
in good company,
knowing there is always
light ahead.
This year on my birthday, I get to
experience new clarity about how far I have come
and all the good that is in store since I believe:
"
Age is a question of mind over matter. If you don't mind, it doesn't matter."

~Leroy "Satchel" Paige

"You are as young as your faith, as old as your doubt; as young as your self-confidence, as old as your fear; as young as your hope,
as old as your despair."
~Douglas MacArthur