I'm still pondering all the electric colors
in nature that truly make themselves
known in summer and inspire.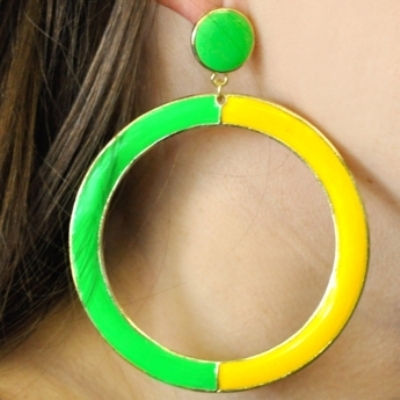 "Leroy bet me I couldn't find a pot of gold
at the end, and I told him that was a
stupid bet because the rainbow
was enough."
~Rita Mae Brown
I'm so glad the world is much more than
black and white, and here is some
fashionable encouragement to
keep tasting the rainbow.
"Dare to love yourself as if
you were a rainbow
with gold at both ends."
~Aberjhani
Ooooooooh, let's sail here!
We will swear off neutrals so that
even our drying laundry will
add to the beauty:
"Rainbows apologize for angry skies."
~Sylvia Voirol
Does this not inspire you to
rainbow tie dye a top?
"Where does the rainbow end,
in your soul or on the horizon?"
~Pablo Neruda
Rainbows have a sassy side too.
Here's hoping there is

a lovely rainbow
shining in your soul with the colors
that make your heart soar.
One Girl invites you into the shop
where the wonder of rainbows
is still very much alive.
Peace.