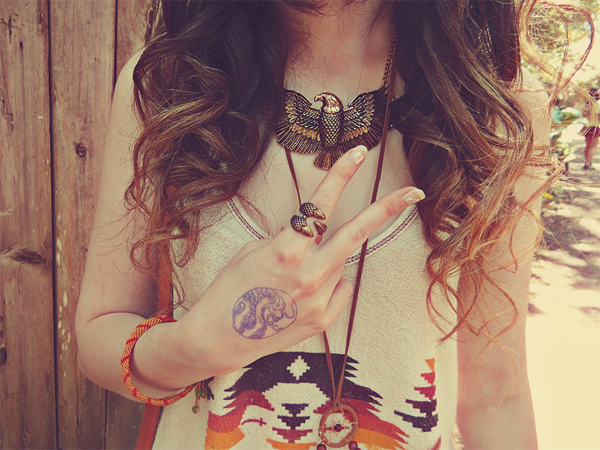 spiritual gangster
In the words of Robin Williams:
"Spring is nature's way of saying
With that carefree party attitude in mind,
here are a few inspiring ideas from OG for
your
wardrobe and accessories this spring.
What is more spring than robin's egg blue?!?
How cool is this on nails?
Again with that gorgeous blue...
and when you pair it with
rich hippie design
Springtime is lovetime fo sho.
Stela 9
Layer on the boho jewelry...we are still
lovin this gypset look soooooo much at OG
and have you covered with amazing
designs from Stela 9 and others.
rich hippie design
Don't shy away from color.
I mean it's not like nature does!
"Spring has returned.
The earth is like a child
who knows poems."
In fact, don't be shy at all!
This spring let yourself BLOOM.
Wishing you a beautiful start to this
season of promise and happy.